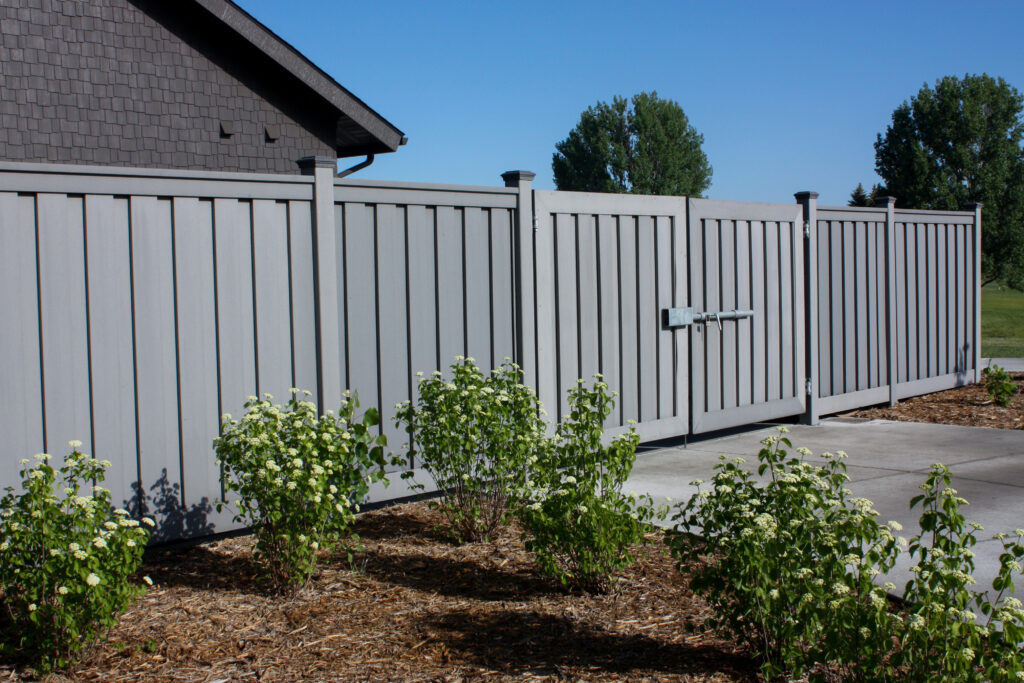 Secure Your Property
At Dakota Fence, we know that your dumpster area is not the most glamorous part of your commercial building or property. We offer a variety of heights, gauges of material and installation methods for your business' security needs.
With the appropriate security solution, you can keep your dumpster safe from animals or other unwanted intruders and seamlessly blend this area into your current landscaping. We create and install custom dumpster gates and enclosures that comply with city ordinances and add security. Dakota Fence can install they system that's right for your business.